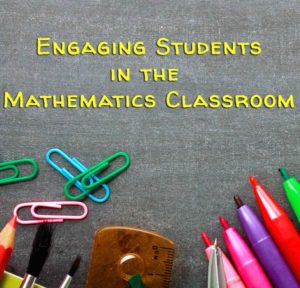 Engagement Strategies Workshop
Grades 3 – High School
May 23, 2017 in Albany, Oregon
In this workshop, teachers, instructional coaches and administrators will learn strategies for encouraging student use of the mathematical practices as part of the daily classroom routine. Instructional strategies that will be modeled are focused on increasing mathematical practices using a variety of approaches that can be adjusted to address different types of content standards at any grade level. Within the workshop, presenters will differentiate model activities by using grade-appropriate content for attendees at the elementary, middle, and high school levels.
 Download registration form by clicking here OR register online by clicking here!
Want to be notified of upcoming events?