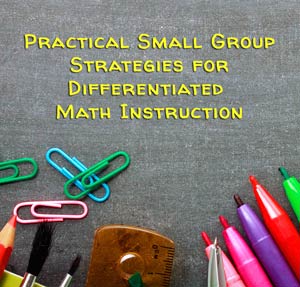 Practical Small Group Strategies for Differentiated Math Instruction
Grades K-5
Pendleton, OR (October 3rd, 2017)
Tualatin, OR (October 24th, 2017) – FULL – Contact mccaws@smccurriculum.com to be put on a the wait list.
Federal Way, WA (November 2nd, 2017) – Canceled
Medford, OR (November 14th, 2017) – FULL – Contact mccaws@smccurriculum.com to be put on a the wait list.
Portland, OR (December 5th, 2017)

Each day, elementary teachers must deliver math instruction to students with a wide range of ability levels within a classroom. This workshop tackles the reality of that challenge. One effective approach is using small groups to deliver focused, differentiated math instruction that works with any curriculum. In this hands-on workshop, teachers will hear a variety of fresh and creative small-group strategies that presenters Laura Nelson and Jen Hunt have employed and seen work in K-5 classrooms throughout the Northwest. Participants will leave with a digital portfolio of age-appropriate activities, including printables as well as online resources.
 Download registration form by clicking here OR register online by clicking here!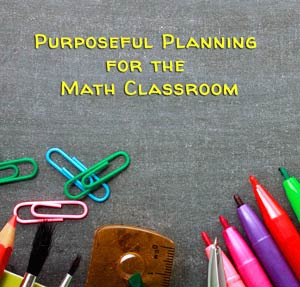 Purposeful Planning for the Math Classroom
Grades 6 – High School
Pendleton, OR (September 26th, 2017)
Tualatin, OR (October 25th, 2017)
Federal Way, WA (November 2nd, 2017)
Medford, OR (October 30th, 2017) – Canceled
Encinitas, CA (December 14, 2017)
In this workshop, Shannon McCaw will guide teachers through the process of creating student-centered unit and lesson plans using effective math teaching practices as described by NCTM. Participants will design purposeful questions to pose to students and discuss ways to elicit and use evidence of student thinking in their classrooms. They will also learn strategies for implementing tasks that promote reasoning and problem-solving, as well as ways to support productive struggle in learning mathematics. Teachers should bring a unit that needs refinement to work on during the session so that everyone leaves with strategies to implement immediately that encourage meaningful mathematical discourse in their classrooms.
 Download OR/WA registration form by clicking here  or the CA registration form by clicking here. To register online,  click here!
Want to be notified of upcoming events?