Purposeful Planning for the Math Classroom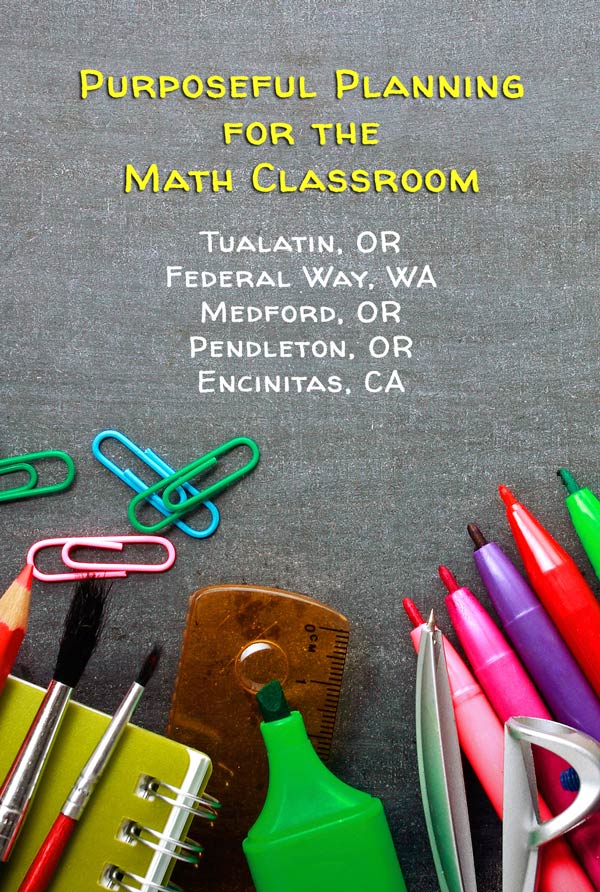 A one-time price of
$0.00
will be added to your order.
Maximum purchase amount of 1 is Allowed
In this workshop, Shannon McCaw will guide teachers through the process of creating student-centered unit and lesson plans using effective math teaching practices as described by NCTM. Participants will design purposeful questions to pose to students and discuss ways to elicit and use evidence of student thinking in their classrooms. They will also learn strategies for implementing tasks that promote reasoning and problem-solving, as well as ways to support productive struggle in learning mathematics. Teachers should bring a unit that needs refinement to work on during the session so that everyone leaves with strategies to implement immediately that encourage meaningful mathematical discourse in their classrooms.