Practical Small Group Strategies for Differentiated Math Instruction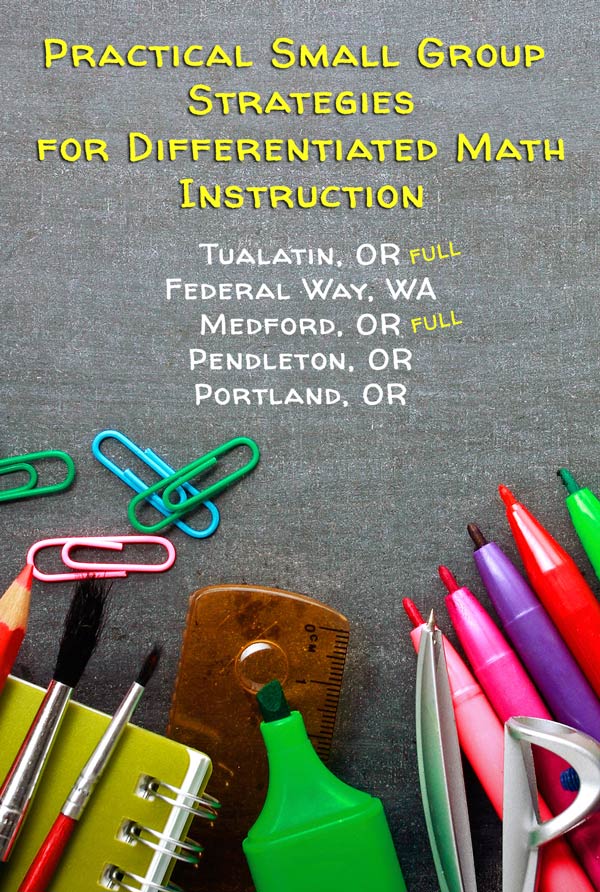 A one-time price of
$0.00
will be added to your order.
Maximum purchase amount of 1 is Allowed
Each day, elementary teachers must deliver math instruction to students with a wide range of ability levels within a classroom. This workshop tackles the reality of that challenge. One effective approach is using small groups to deliver focused, differentiated math instruction that works with any curriculum. In this hands-on workshop, teachers will hear a variety of fresh and creative small-group strategies that presenters Laura Nelson and Jen Hunt have employed and seen work in K-5 classrooms throughout the Northwest. Participants will leave with a digital portfolio of age-appropriate activities, including printables as well as online resources.